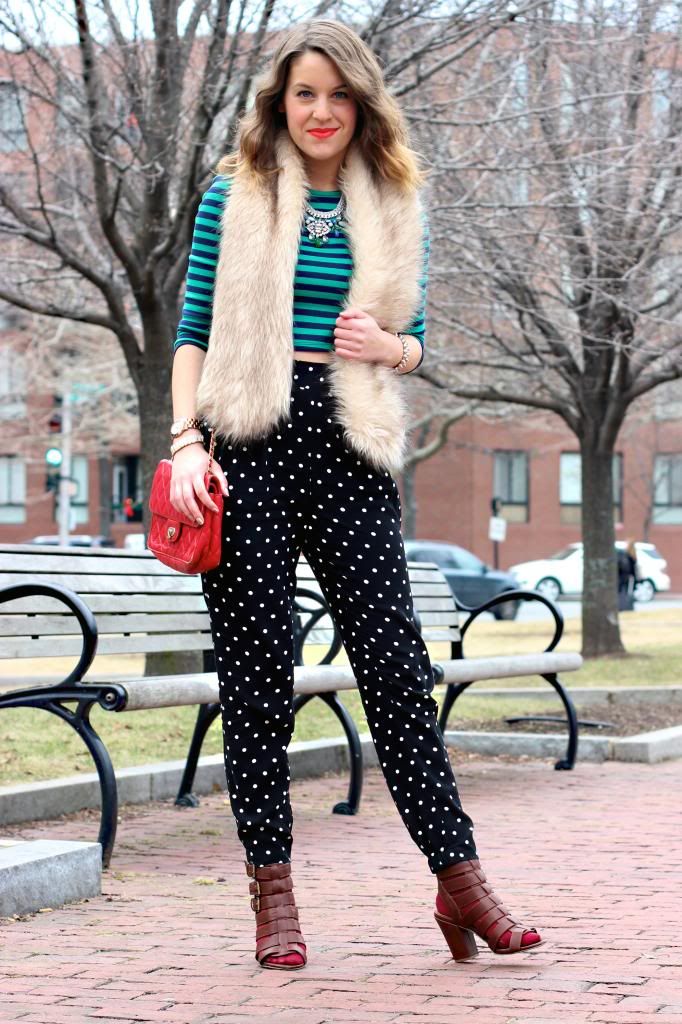 Happy Wednesday! It may be snowing outside, but I'm super pumped for today. Why? Because it's the launch of a contest I'm participating in, hosted by
39Nineteen
and
Diamondere
, to win a trip to Paris Fashion Week! The day I stepped on the plane to head home after studying abroad in Paris is the day I started dreaming of when I'd return. Cheesey? Absolutely. But I fell in love with the City of
Cheese
Light and having the chance to go back
and
attend Fashion Week would be an absolute dream.
Today's outfit inspo hails from a few of my designer favorites. The Spring 2014 collections of
Tommy Hilifiger
and
Rag & Bone
are all about sports and athletic appeal. From comfy track pants to rugby stripes, sport-inspired designs will be a huge trend this season. My other place of inspiration stems from none other than Coco Chanel. I've always admired how she was able to make tailored menswear pieces look so glamorous while looking effortlessly chic. Oh and just completely change the course of women's fashion all at the same time.
So here I am in my stripes, jewels and faux fur ready for Paris. Now we just have to get me there! Here's the deal:
> Vote for me on
Facebook
once a day until 6PM PST on February 14th.
> Retweet my
tweets
with the hashtag #39nineteenParisFW
> Share my
Facebook
link with all your friends so they can vote, too.
This is all totally optional but if you're able to help a sister out, I'd be eternally grateful. If I win I plan on doing a really awesome giveaway of some sort as a thanks for all the support. Plus think of all the photos of Paris, beautiful designer clothing and macarons that I'd be sharing on here! Have a wonderful day everyone and thanks for reading!