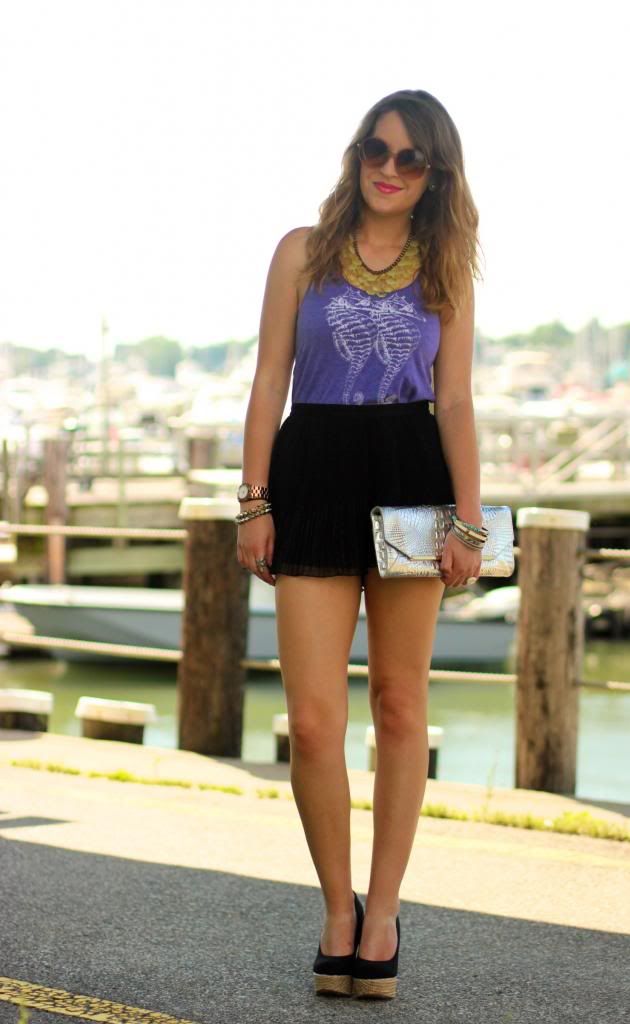 Happy Monday! I hope everyone had a fantastic holiday and didn't sleep through their alarms this morning like I did. Can you believe it's July already?! I'm just beginning to relish the fact that I don't need a coat when I leave the house and next thing I know we're almost halfway through the season. I probably feel this way because I have yet to make it to the beach. I suppose a seahorse tank will have to do for now! I'm still on my
nautical kick
but now with a dash of sea creatures.
Starfish, mermaids and seahorses have been on my mind and finding their way into my closet. I got this tank courtesy of
Skip n' Whistle
and decided to go the fancy route and dress it up with some frilly shorts and a metallic
Brahmin
clutch. This clutch is amazing. I used it every night I went out in NYC last weekend and it's so versatile! What do you think of my look? Are you craving beach themed pieces as much as I am?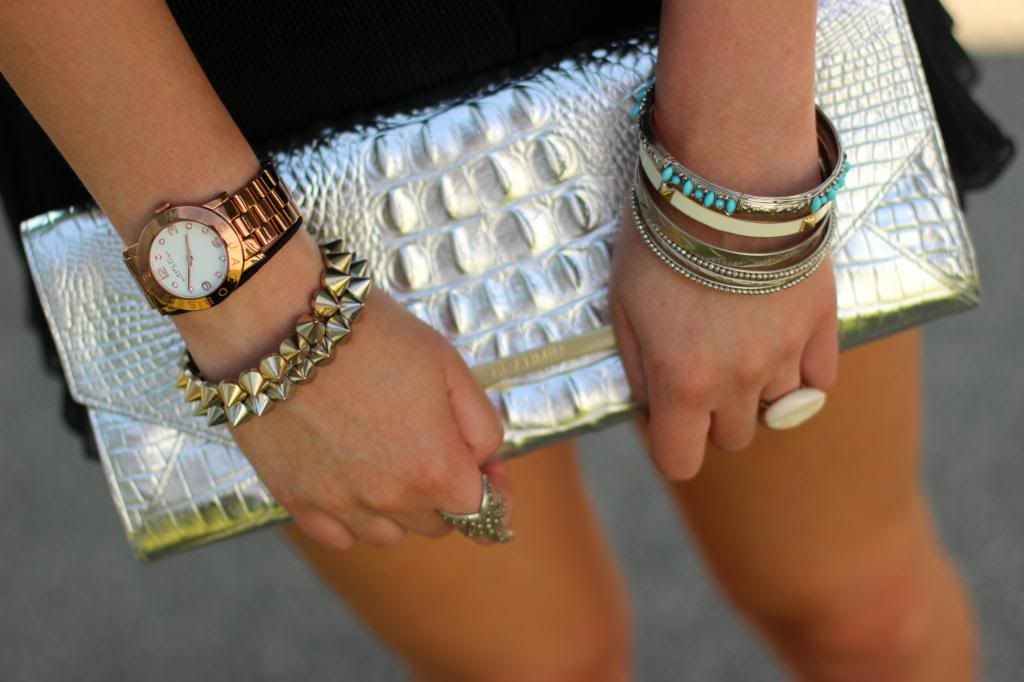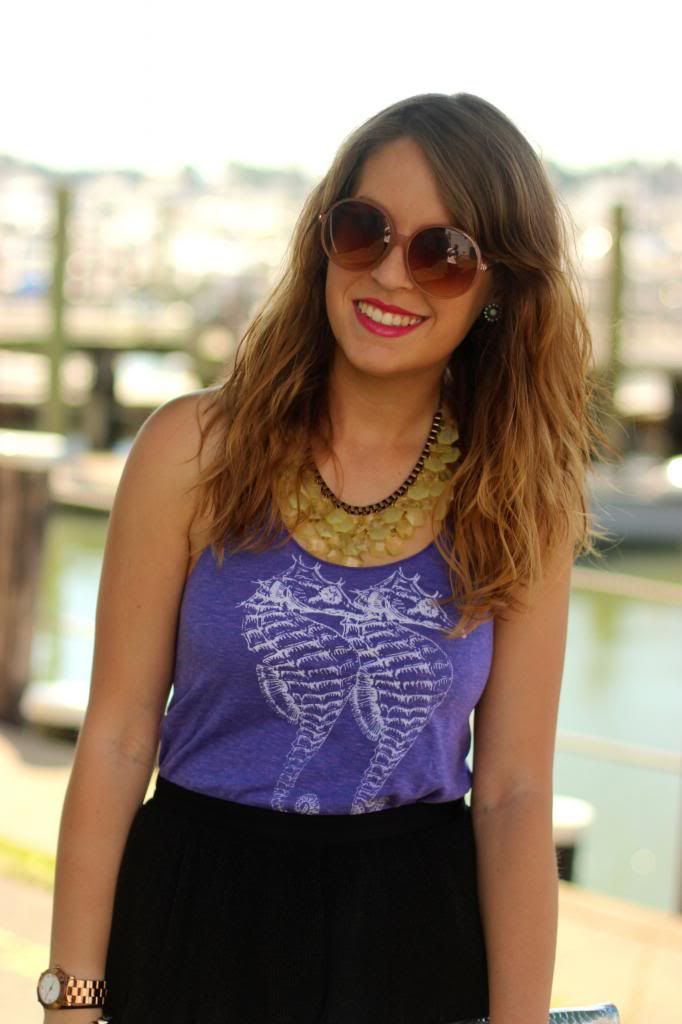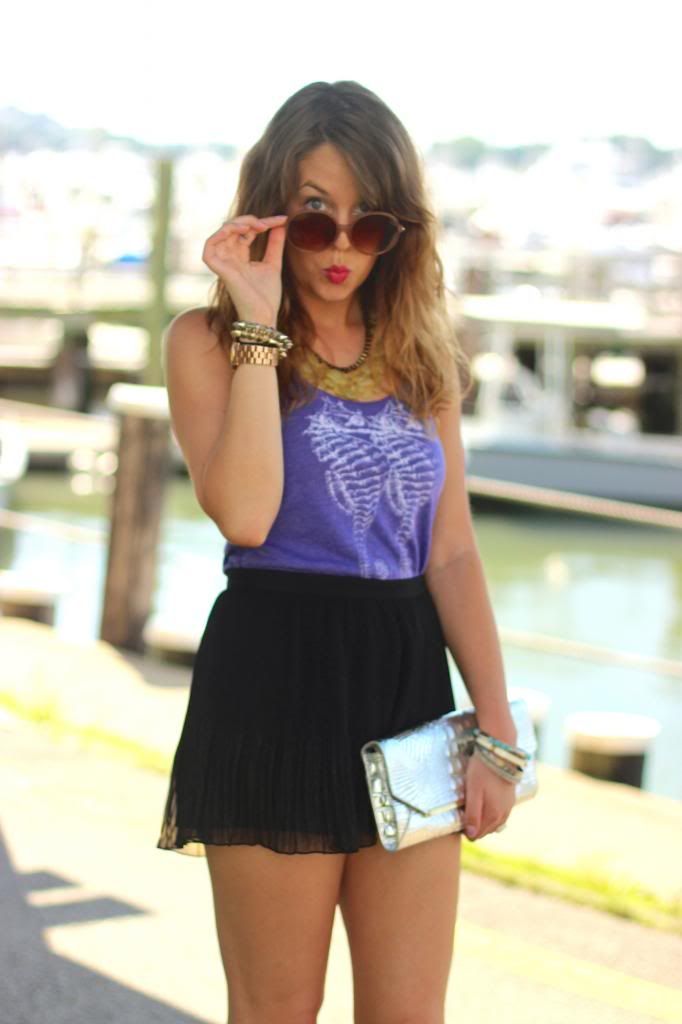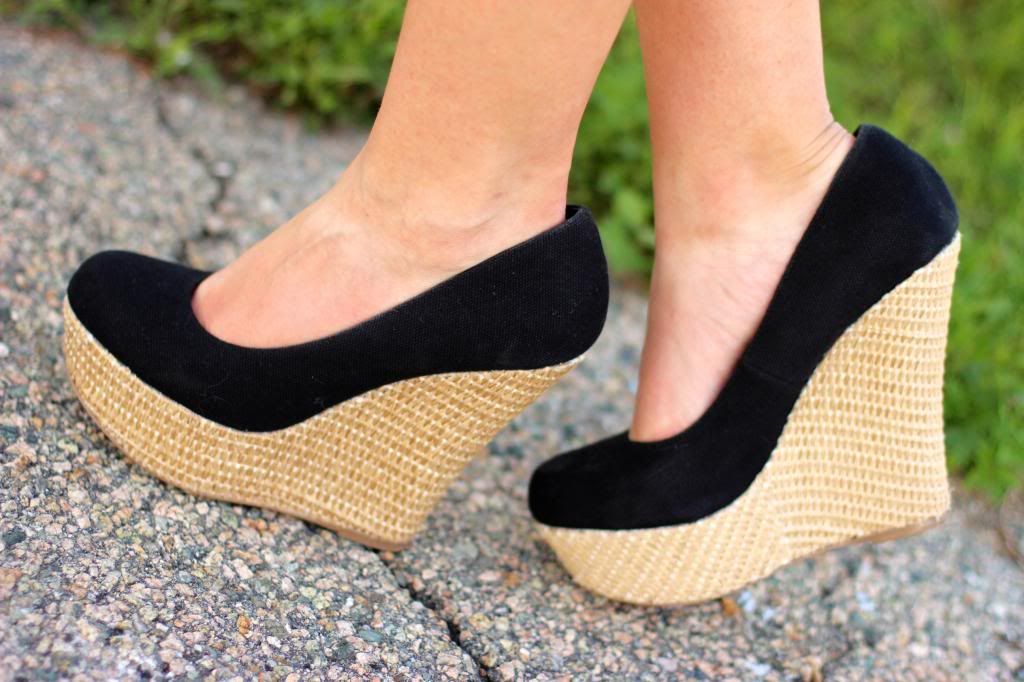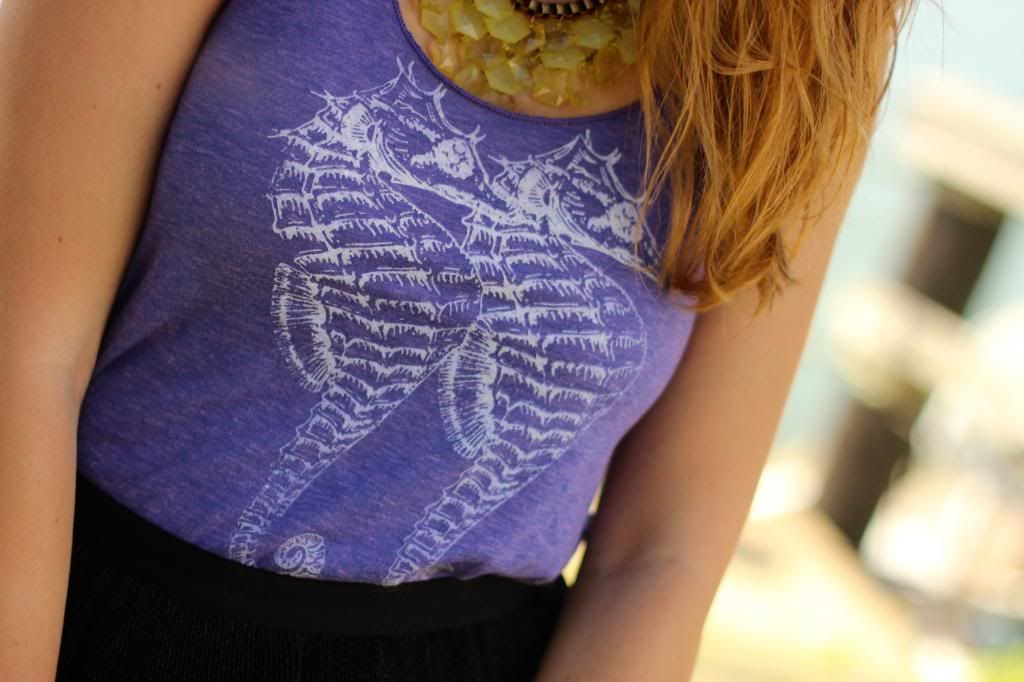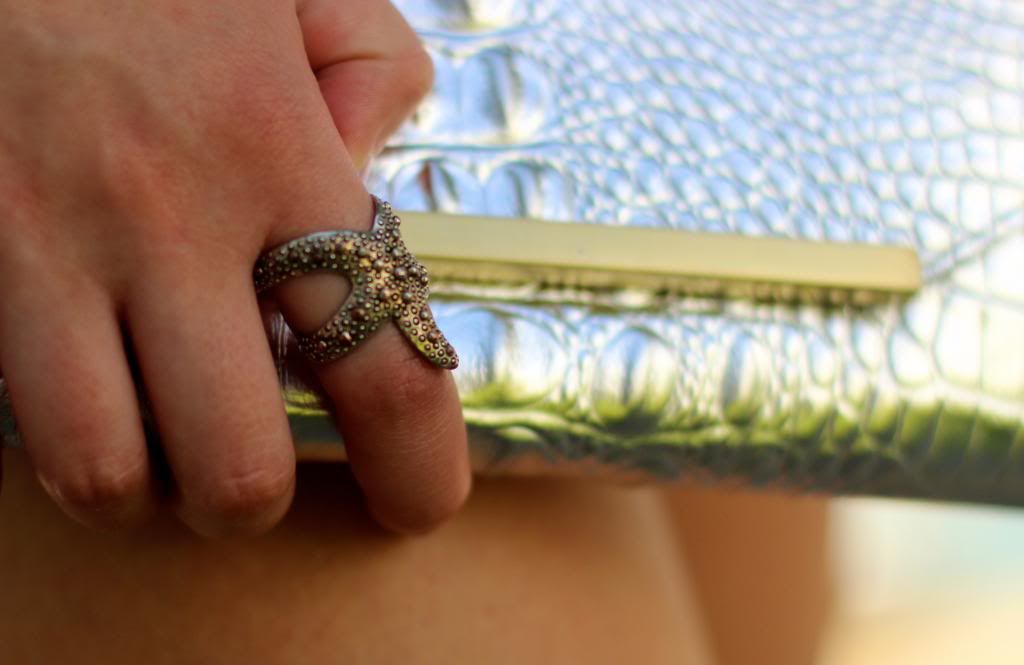 The Look:
Tank
:
c/o Skip n' Whistle
Shorts:
H&M
Wedges:
Steve Madden (
similar
)
Clutch:
c/o Brahmin
Sunglasses:
Forever 21
Necklace:
Nordstrom (
similar)