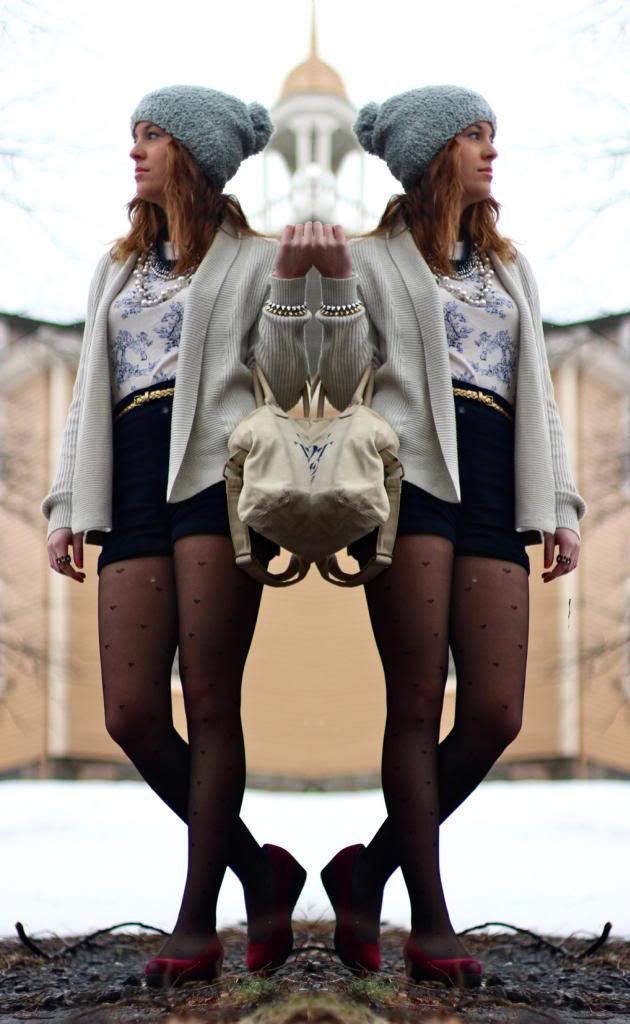 Happy Sunday! Looks like I'm stuck indoors again today thanks to MORE snow falling rapidly outside my window right now. This is dangerous for two reasons a) I will probably eat my body weight in food and b) I will most likely go on an online shopping spree again like I did during Nemo. But I guess it's not all that terrible because this outfit was the outcome of that shopping spree. I don't usually wear all one brand when putting together my outfits, but I was just too excited about these pieces that I got from Urban Outfitters that I had to wear them immediately!
I must admit I was a little slow to hop on the pom pom beanie bandwagon but I am glad I finally did. I'm obsessed with this hat. I almost wore it to bed last night, that's how soft it is. I also picked up this comfy sweater and metallic belt ( both on sale for $10 each!) and a lightweight printed boatneck tee. The shorts are also from UO, I bought them a few months ago, and if you're in the market for high-waisted shorts these are the ones. I wear them
all
the time. I'm thinking about getting them in other colors, too because they're just that great. This concludes my confession on how much I love Urban Outfitters. The end.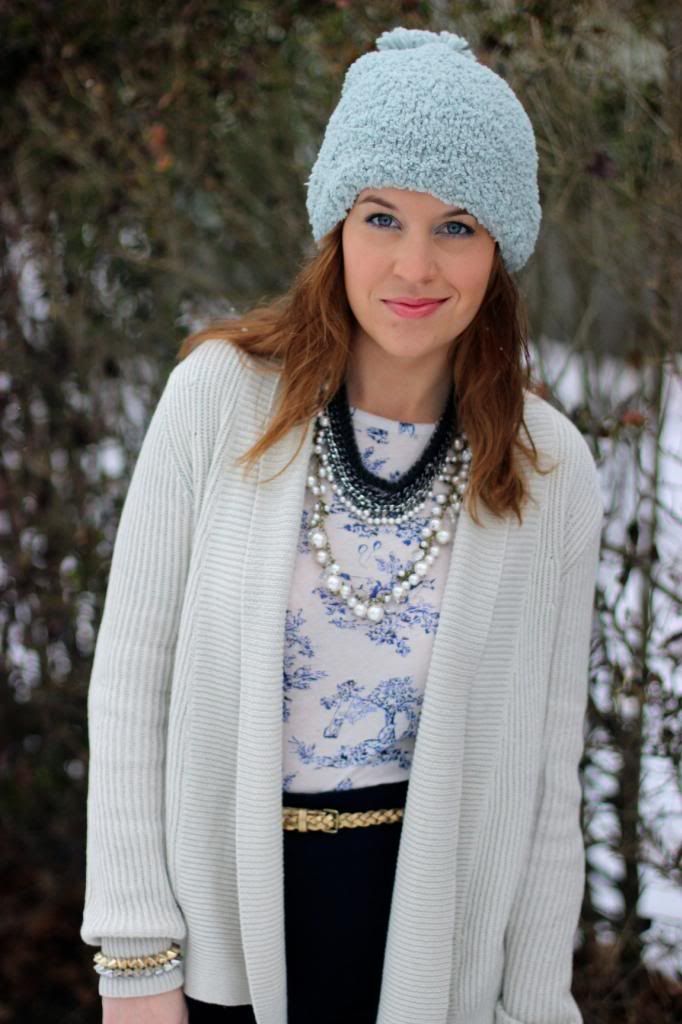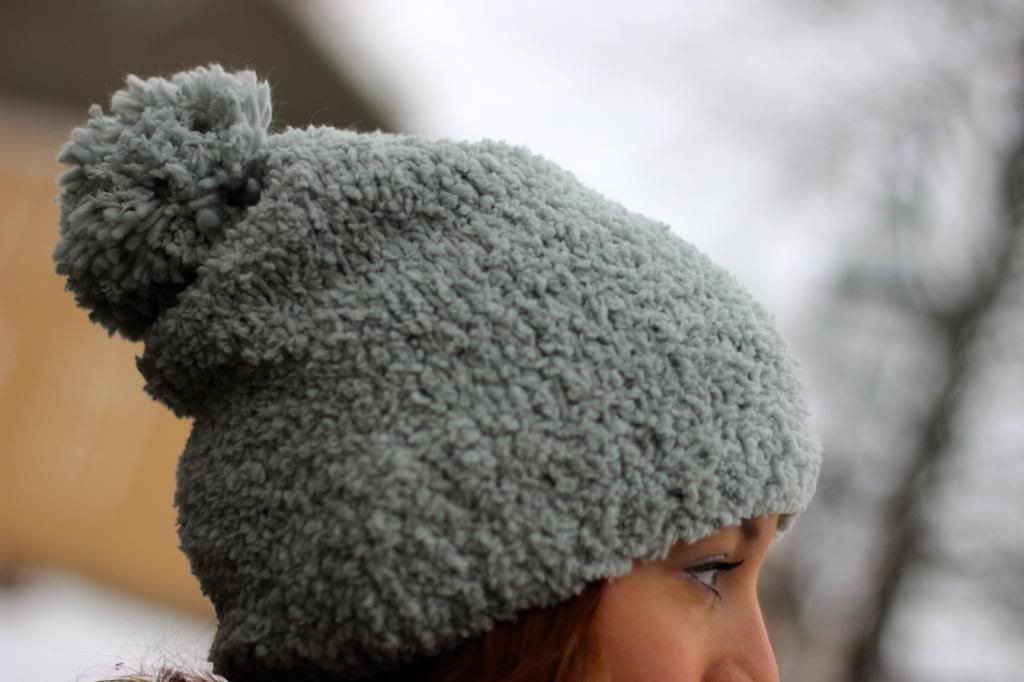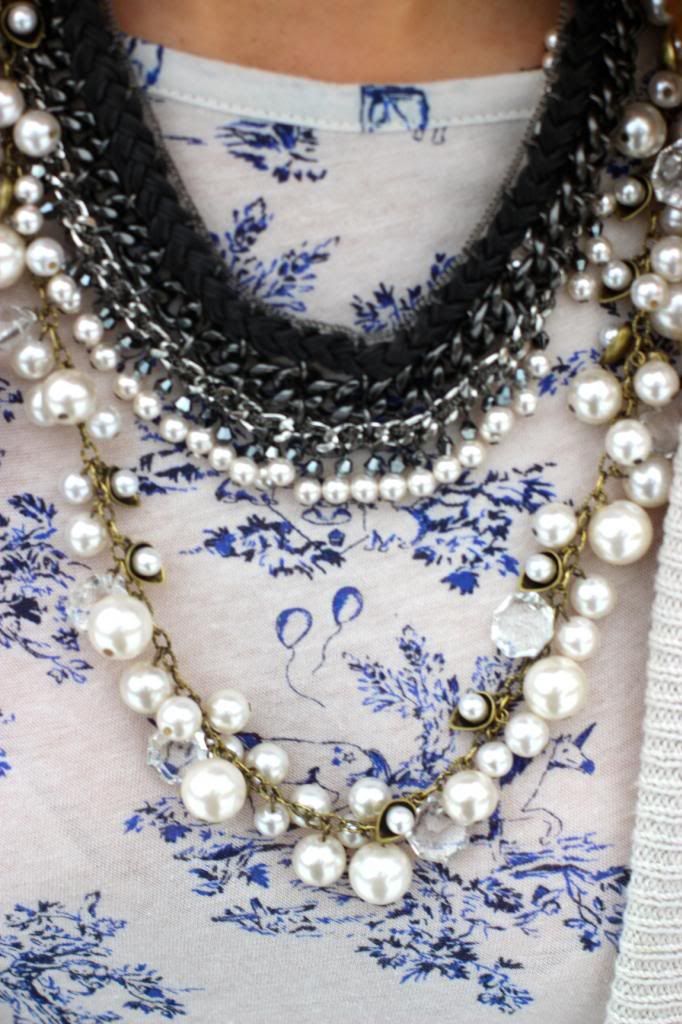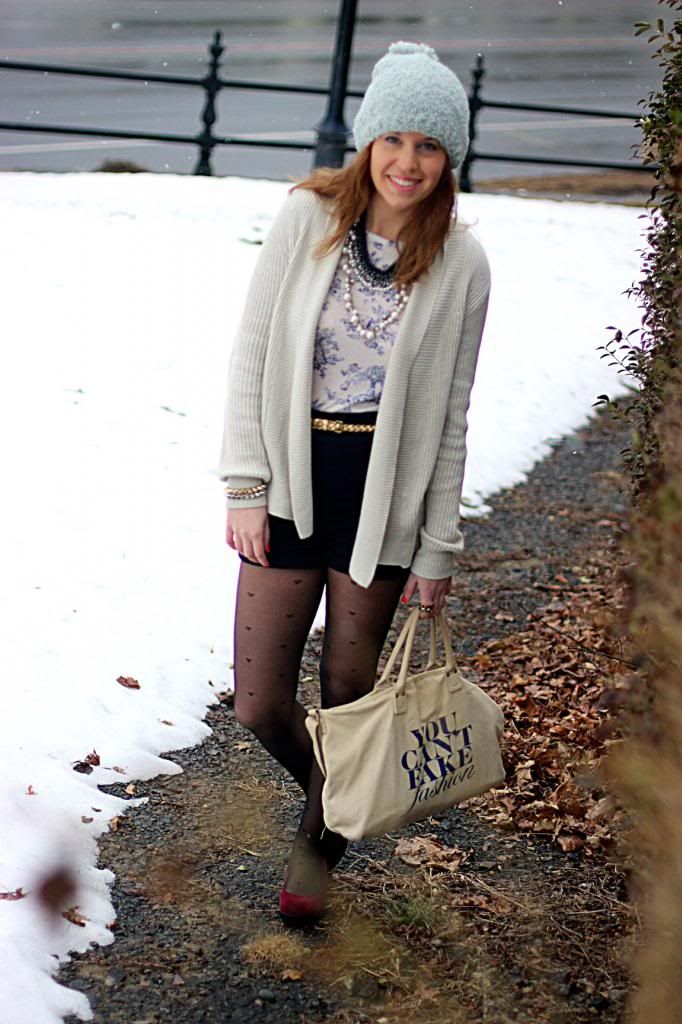 The Look:
Top / Shorts / Cardigan / Beanie / Belt:
Urban Outfitters
Tights:
American Eagle (
similar
)
Shoes:
DSW (
similar
)
Necklaces
:
Chloe + Isabel
Tote
:
CFDA for Ebay exclusive