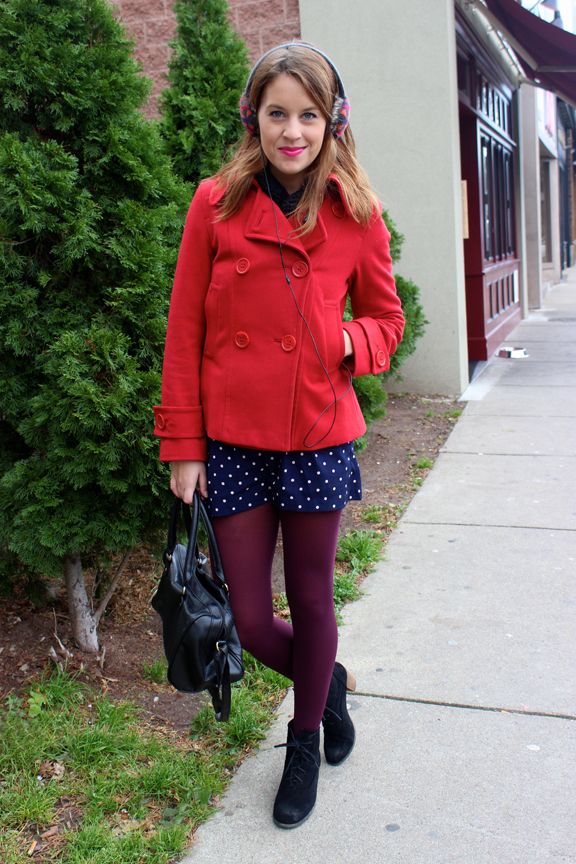 So now that it's officially freezing in New England, I decided it was time to bite the bullet and dig out my
winter accessories
that I'd been avoiding the past few weeks. I like to sport the usual suspects: berets, chunky scarves and leather gloves. But probably my favorite winter accessory of all is what I like to call
music muffs
. No longer do your ears have to suffer in order to jam out to your latest playlist! I picked up these
earmuff headphones
last year on sale at American Eagle and I've seen them popping up all over the place ever since.
Blending fashion with technology isn't a new concept to the industry, (
Smart phone gloves
, anyone?) but I'm excited to see what the next new tech accessory will be. Seriously, who doesn't love an accessory that can multitask? You can check out my shopping list of music muffs available right now and what I'm currently listening to below!
My latest jams:
Skyfall
- Adele
Home
- Phillip Phillips
Hit And Run
- Lana Del Ray
Diamonds
- Rihanna
We Are Never Ever Getting Back Together
- Taylor Swift (don't judge me)
Missed The Boat
- Modest Mouse
Mountain Sound
- Of Mice And Men
Anything Could Happen
- Ellie Goulding
Radioactive
- Imagine Dragons
The First Single
- The Format