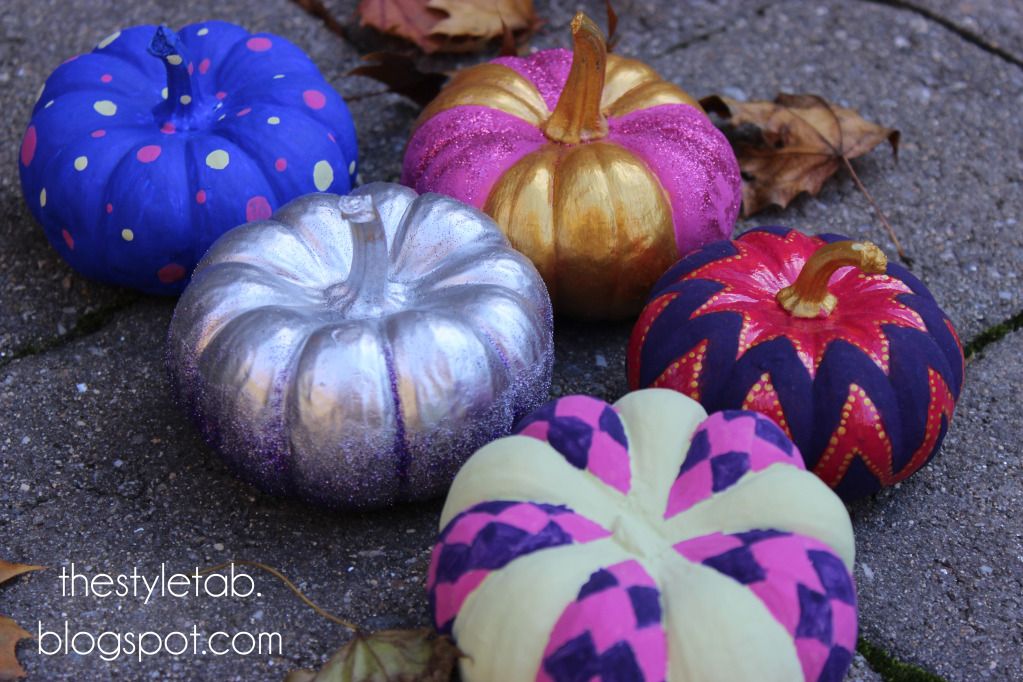 Happy Monday! Halloween is only 9 days away and what better way to get in the holiday/fall spirit than with some pretty painted pumpkins. After seeing fashionable pumpkins on
Refinery29
last year, I definitely wanted to get in on the DIY action this season. I'm not too handy with sharp objects so I opted out of carving and stuck to paint brushes. I grabbed all of my supplies at Michael's for around $30 (see my shopping list at the bottom of this post). I must admit this became a bigger project than I expected it to, but I'm really happy how these little guys (and one big guy) came out!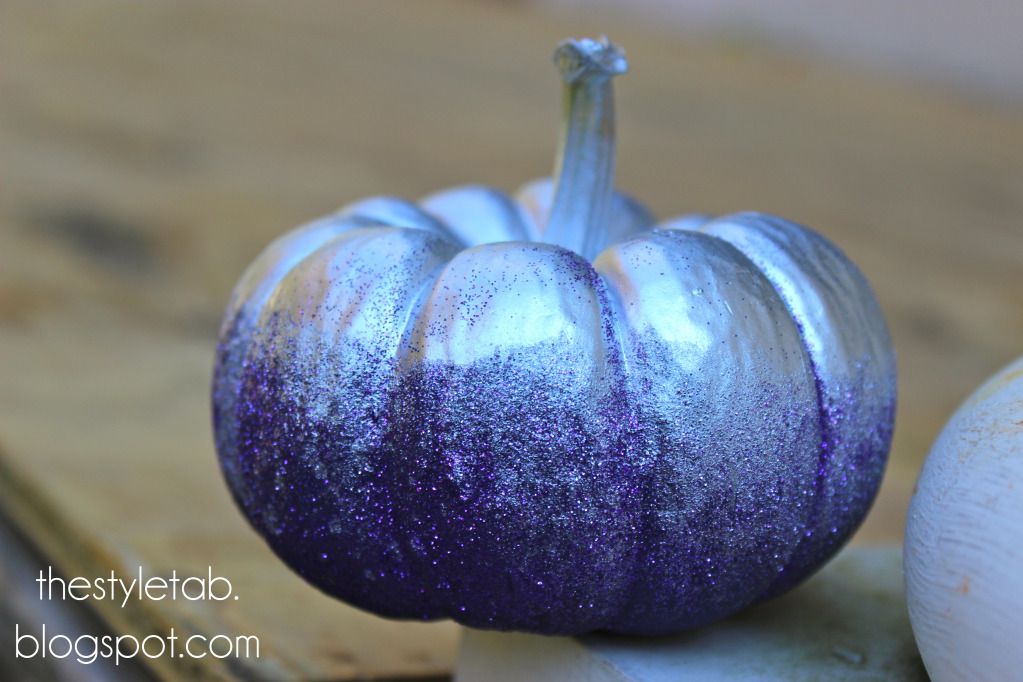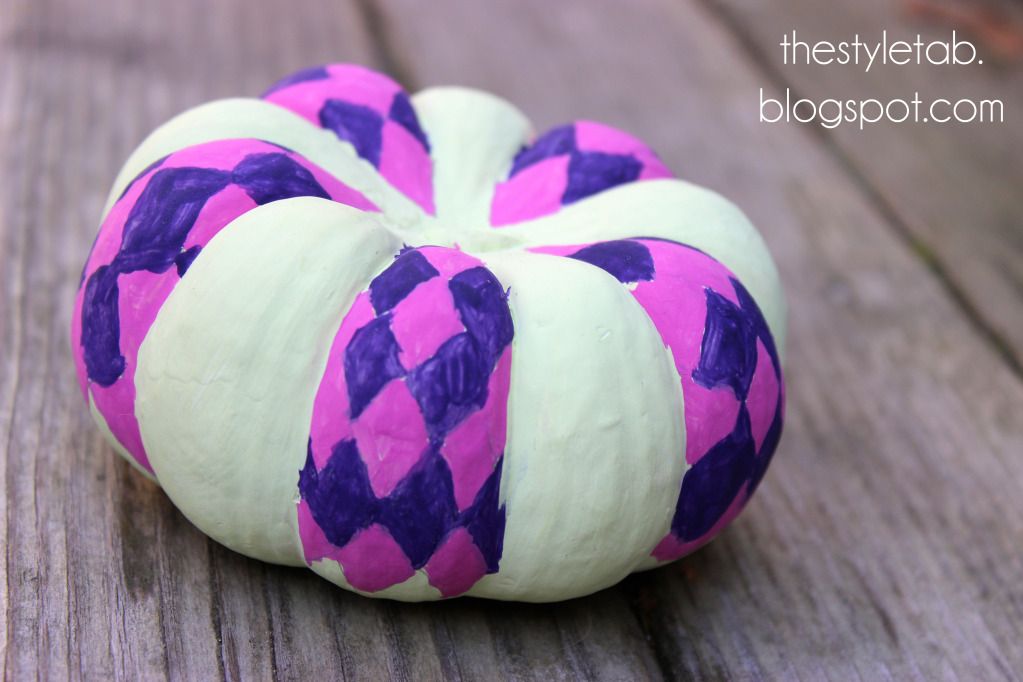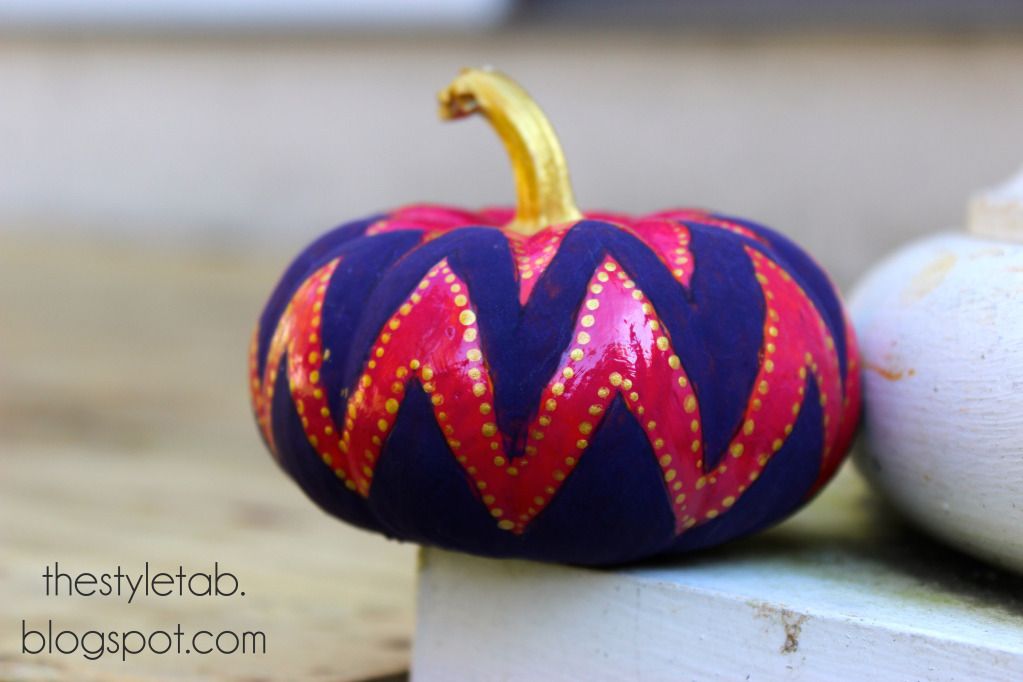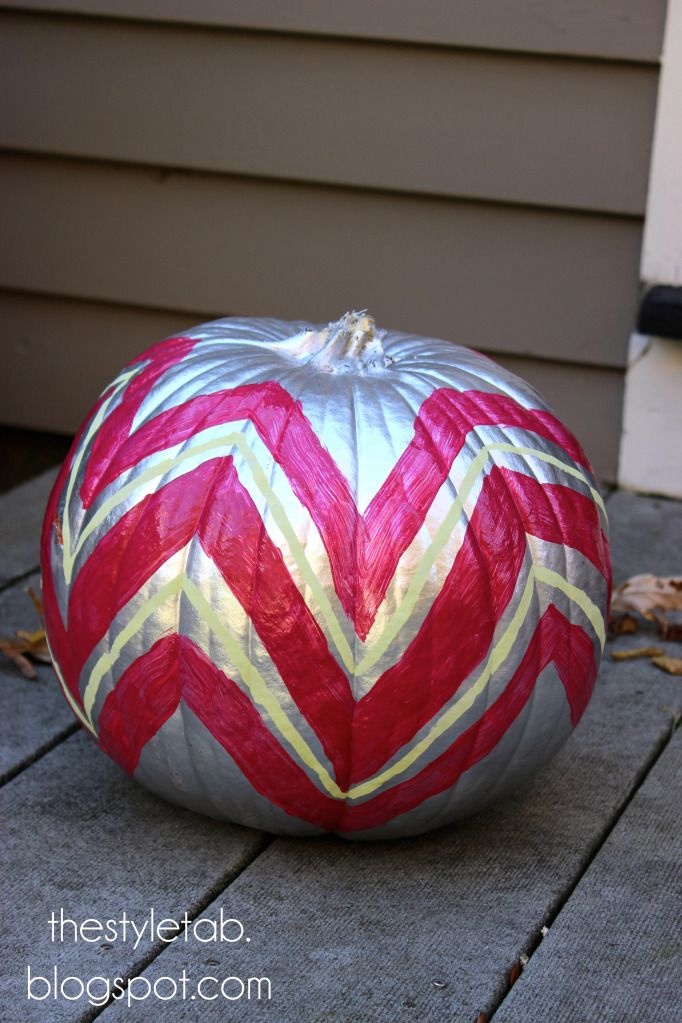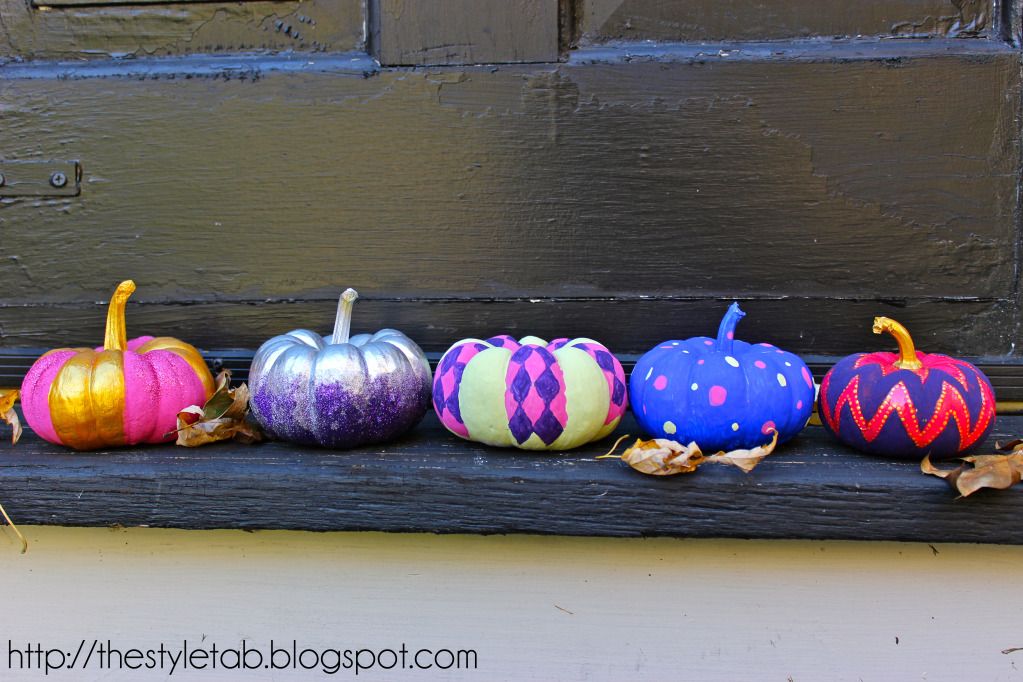 A few tips:
-For the chevron and argyle designs, I found that drawing out the designs first made it
way
easier to paint and with minimal mistakes.
-For the glitter designs, I sprinkled the glitter on to each one while the paint was still wet so I didn't have to use glue.
-I spray painted the blue and green pumpkins in white first so that the paint color would be more vibrant.
-If I had to do it all over again, I would invest in more spray paint and in different colors. It makes the overall painting process a bit simpler and faster.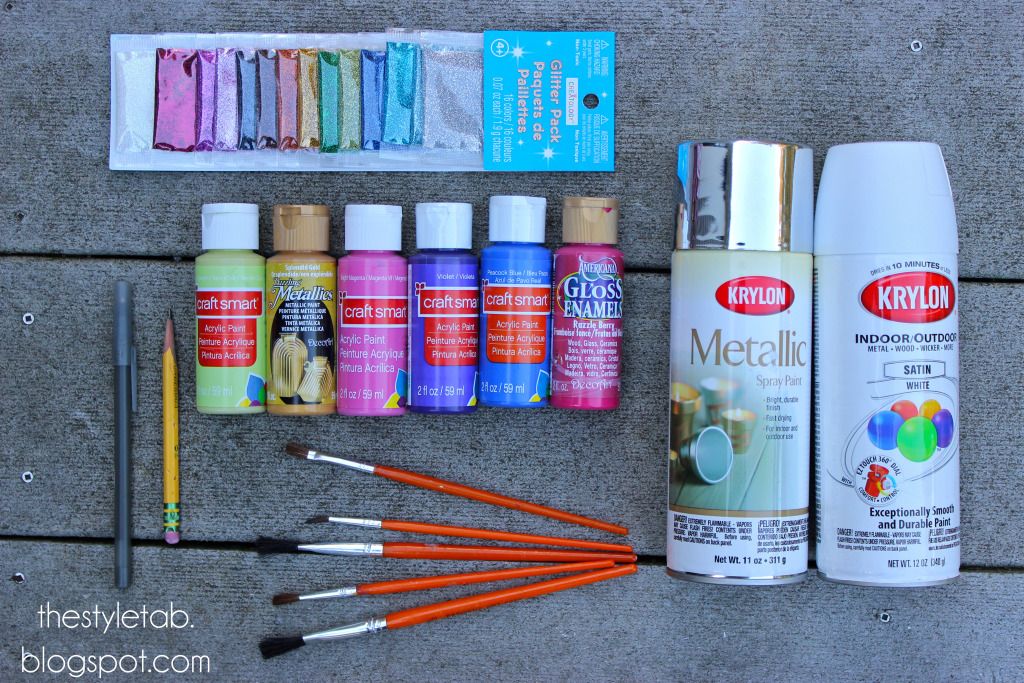 What I used (all from Michael's):
-Craft Smart Acrylic Paint in Lime Green, Bright Magenta, Violet & Peacock Blue
-Dazzling Metallics Paint in Splendid Gold
-Americana Gloss Enamels Acrylic Paint in Razzle Berry
-Krylon spray paint in Metallic Silver & Satin White
-Multicolor glitter pack
-Kid's brush set
-Pen & Pencil