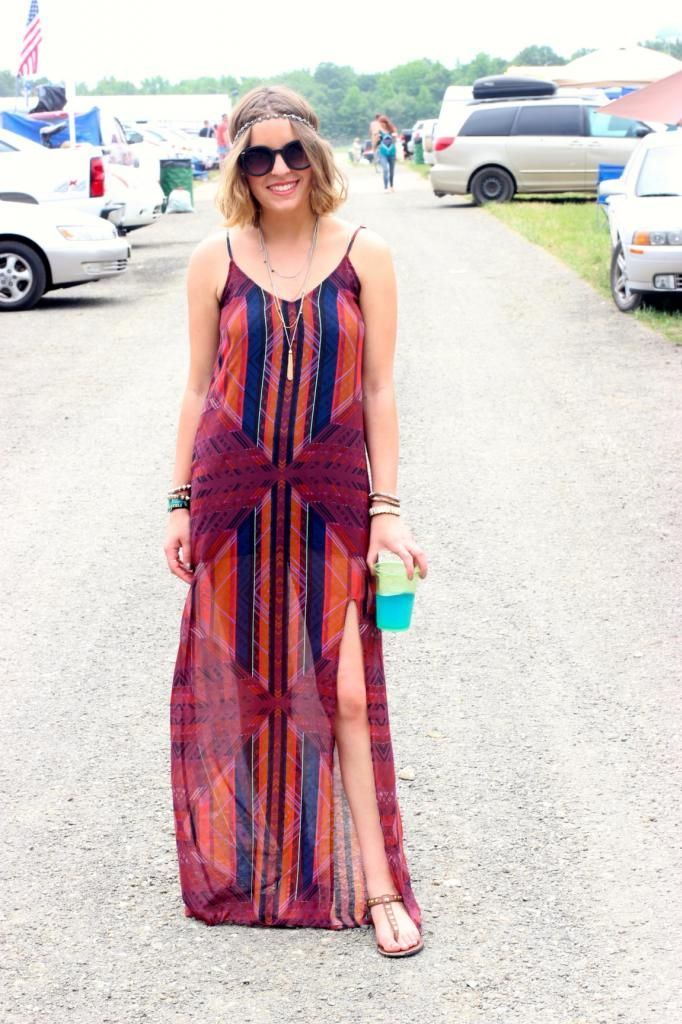 Dress: Nordstrom (on sale!) Heaband: Urban Outfitters Necklace: H&M Sunnies: Urban Outfitters Sandals: Steve Madden
 Happy hump day! Today I'm concluding my Firefly festival recap series that took way longer for me to post than I expected
to, but whatevs
. Both Saturday and Sunday were filled with a lot
fo
 Dogfish Head (I'm their biggest fan,
ya
 know..) and feel good bands that I honestly never thought I'd get the opportunity to see in my lifetime. Saturday we saw awesome performances by Twenty One Pilots, Third Eye Blind,
Grouplove
and Imagine Dragons during the day, and capped off the night with Outkast. Andre 3000 looked interesting in his expectedly unexpected attire.